Dick Bergt | Retired | Principal Emeritus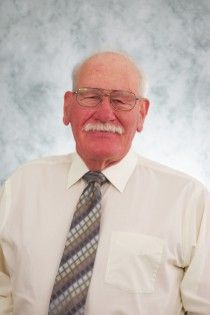 Dick is a hands-on manager. With more than 45 years of experience, he is passionate about excellence in design and brings that dedication through the front door each day.
Since founding ADA in 1989 with Jay, Dick successfully led our team of architects through an impressive variety of projects. After turning over day-to-day management of ADA, Dick is excited to continue on with ADA in a new role as a senior architect.  With each project, regardless of its size or complexity, he is committed to producing innovative solutions to design challenges.
Dick is personally involved in his projects from beginning to end – staying in constant contact with his team to provide expert guidance and assistance.  Continuing his long-standing commitment to our clients and projects, proactive approach, and with his deeply held commitment to service, Dick consistently produces well-designed projects and satisfied clients.
"Dick's knowledge and practical approach in providing alternate designs for our consideration has allowed us to control cost on this project."
George Wingrove, Isco, Inc.
Licensed in: Nebraska, Kansas, Colorado, Iowa, Illinois, Missouri, and Oklahoma
Professional Affiliations:
Construction Specifications Institute
National Council of Architectural Registration Boards
Midwest Housing Initiatives Board of Directors