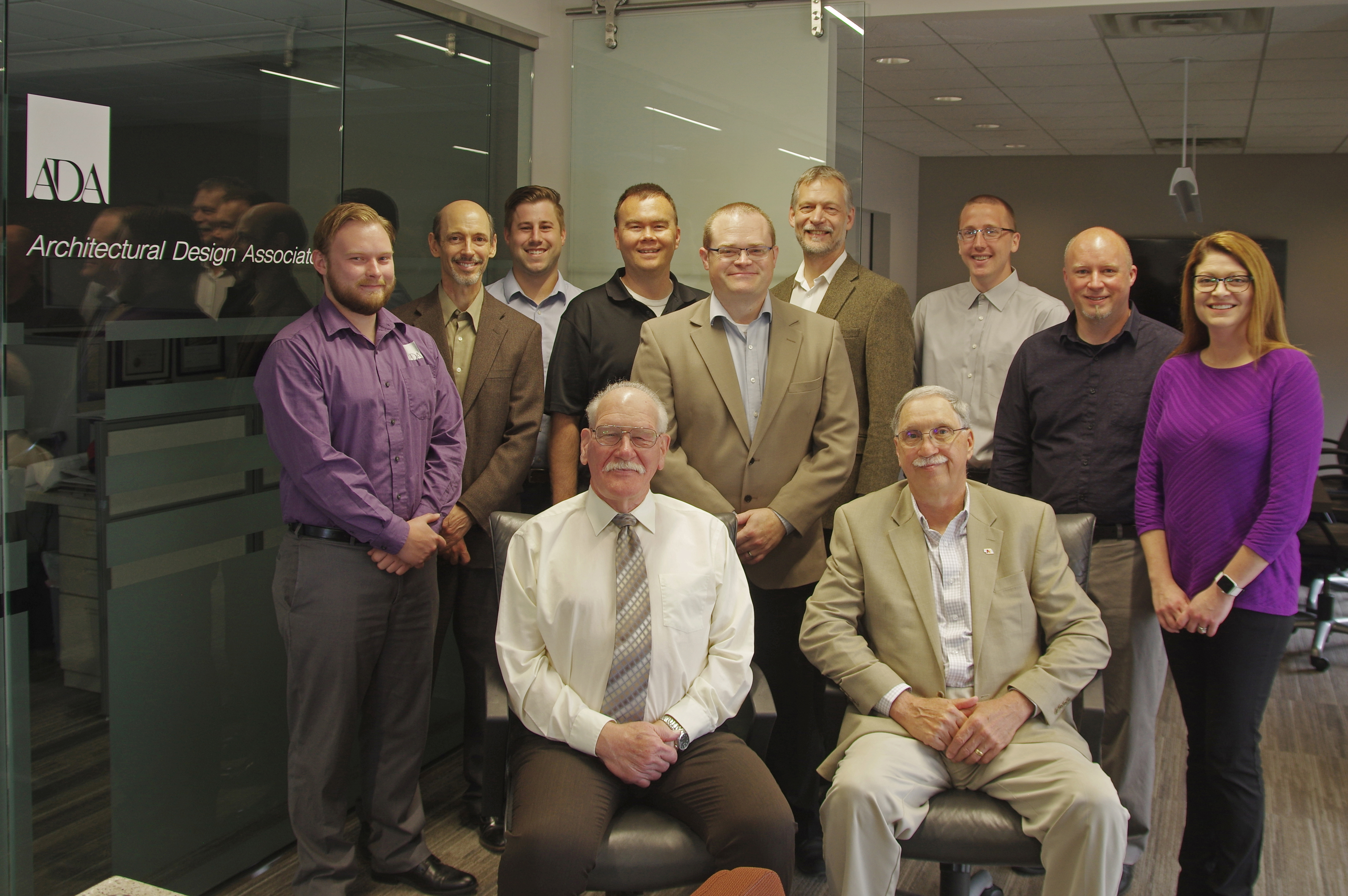 At Architectural Design Associates our motto is simple: "It's Your Project." Our talented and attentive team asks lots of questions – and we listen to your answers. Your dreams, needs and goals guide our ideas and solutions from the initial concepts to the ribbon cutting. We get to know you and establish a comfortable working relationship – fostering mutual respect and open and honest communication. While our professionals bring a wealth of architectural experience to the table, we don't bring preconceived ideas about what's right for you.
From new construction to renovation and remodeling, our experience is vast and varied. Since 1989, Architectural Design Associates of Lincoln, Neb., has provided professional, client-focused architectural design services to diverse projects throughout the Midwest including:
Corporate/Office Buildings
Retail Establishments
Financial Institutions
Education Facilities
Tenant Finishes
Health Care Centers
Industrial Complexes
Institutional Facilities
Multi-Family Housing
Recreation/Sports Complexes
Religious Buildings
Educational Facilities
ADA founders and principles/project managers Dick Bergt and Jay Vallicott have carefully assembled a team of ten hard-working professionals, including six architects, two architectural technicians, one intern architect and an office manager. Their combined experience and personal attention make what could be an overwhelming process enjoyable and rewarding.
Once your project begins, we keep the conversation flowing with frequent communication– discussing evolving needs and offering design alternatives. And throughout the design and construction process, we make your job easier by serving as your representative to contractors, city and state code officials, and other consultants.
It's this attention to detail and quality relationships that keep clients coming back. We take great pride in the fact that many of our projects come from repeat clients:
Hampton Enterprises, Lincoln, NE
Excel Development Group, Lincoln, NE
Care Initiatives, West Des Moines, IA
Lincoln Dialysis Center, Lincoln, NE
Linweld, Inc., Lincoln, NE
Lincoln Public Schools, Lincoln, NE
The University of Nebraska-Lincoln, Lincoln, NE
The State of Nebraska, Lincoln, NE
York General Hospital, York, NE
Gateway Mall/Starwood Retail Partners, Chicago, IL
Peru State College, Peru, NE
Commercial Investment Properties, Lincoln, NE
Their trust in us speaks to the quality of our work and our people.
Our Team
Each member of our team will bring a set of unique and exceptional skills to your project. Our architects have extensive experience with a wide array of project types ranging from multi-million dollar facilities to smaller tenant finishes. Whether it's new construction, renovation or remodel, our professionals understand the intricacies and specific characteristics that each type of structure demands. As with all of our projects, ADA will approach yours with an innovative eye, integration of technology, preservation of existing elements when desired, and attention to sustainability.
Creative Solutions
When we combine your good ideas and our expertise – great things happen. Give us your goals, timeline, and budget and we'll work with you every step of the way to create a tailored design solution.
Each project is led by one of our principals, either Dick or Jay, giving you the advantage of decades of architectural experience. Their leadership, combined with the talents of our design team, enables ADA to produce creative architectural designs that meet and exceed client expectations.
Architectural Design Associates believes that quality is in the details. That's why our building designs include sharp, aesthetically pleasing plans that are also practical and cost-effective to build. This attention to detail is reflected in the drawings themselves, which are meticulously created with a high level of precision and accuracy. Contractors appreciate our detailed drawings because they allow jobs to flow smoothly – with fewer on-site challenges and changes. Clients, too, appreciate our expertise – knowing that quality drawings result in projects that are completed on time and on budget.
Innovation
We're not shy when it comes to incorporating the most innovative technologies. We invest in state-of-the-art computer systems and software, like the latest in CADD and 3-D modeling, for our architects and, ultimately, our clients.
Autodesk® Revit ® Architecture is a building design software that allows our architects to truly illustrate their ideas with higher-quality, more accurate designs. It helps our architects capture and analyze concepts and maintain their vision through design, documentation and construction.
Google SketchUp Pro® lets you experience your project – inside and out – before one shovel of dirt is turned. It's a 3D modeling tool using drawings, CADD plans, photos, aerial imagery and other information that allows our architects to show you each intricate detail in an animated virtual tour.